2015-02-25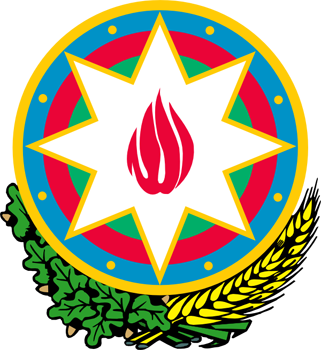 LONDON – 26th February 2015 represents the 23rd anniversary of Khojaly Genocide, the atrocities committed by invading Armenian armed forces in the town of Khojaly during the war between Armenia and Azerbaijan. The Armenian military attack against helpless civilians in Khojaly left 613 civilians dead, including 63 children, more than 1000 heavily injured and 1275 taken as hostages.
Human Rights Watch report about what was committed in the town of Khojaly describes the events as "the largest massacre in the course of the war between Armenia and Azerbaijan", whereas Moscow-based human rights group Memorial highlighted: Actions of Armenian militants were in gross violation of basic international human rights conventions.
"Justice for Khojaly" international awareness campaign was launched in May 2008 aiming to raise awareness and drawing the attention of the international community to this horrible tragedy. The "Justice for Khojaly" campaign involves peaceful actions, protests, conferences, seminars, presentations and publications across many countries with a view to spreading the word about what happened in Khojaly. The campaign has attracted support from many organizations, human rights groups and countries with the passing of resolutions condemning the genocidal atrocities in Khojaly.
Speaking at London Karabakh Forum on the eve of the anniversary of Khojaly Genocide Ambassador Tahir Taghizadeh of Azerbaijan stressed: What happened in the town of Khojaly twenty three years ago is totally unacceptable and should have no place in modern world. While continuing our efforts to raise international awareness about this tragic event, our sole aim is not take avenge but to ensure crimes against humanity on that scale are prevented from happening in future. Thanks to "Justice for Khojaly" awareness campaign international recognition of Khojaly Gemocide has now includes a dozen countries and international organisations. Here in Britain, I am delighted to receive support from members of the public and members of the British Parliament who have issued a joint letter condemning atrocities committed against civilians by Armenian armed forces. It is really crucial that we keep up these efforts to reach out to the international community and make sure that perpetrators of this crime are brought to justice".
The conflict between Armenia and Azerbaijan started in 1988 as Armenia launched an undeclared war against Azerbaijan. Armenian armed forces have occupied around 20 per cent of the territories of Azerbaijan since 1992, including the Nagorno-Karabakh region and seven surrounding districts with one million refugees and internally displaced persons forced to flee their homes.
Despite a May 1994 ceasefire, and the OSCE Minsk Group-led peace process, the conflict remains unresolved threatening regional stability. Armenia refuses to withdraw its armed forces from the internationally recognized territories of Azerbaijan and refuses to abide by the U.N. Security Council's four Resolutions 822, 853, 874 and 884 that calls for the withdrawal of Armenian armed forces from the occupied territories of the Republic of Azerbaijan.
Read more about Khojaly Genocide and "Justice for Khojaly" international awareness campaign:
Web: www.justiceforkhojaly.org
Twitter: @JFK_Official
Facebook: www.facebook.com/JFKCampaign