2021-09-08
Azerbaijan Airlines Operates First Flight to New Fuzuli Airport in Karabakh Region
Azerbaijan's flag carrier Azerbaijan Airlines (AZAL) operated the first flight from the capital Baku to the Fuzuli International Airport in the Karabakh region on Sunday.
Airbus A340-500, which is the largest passenger aircraft in AZAL's fleet, completed the flight 35 minutes after departing Baku. Journalists, travel bloggers, and representatives of various other organizations were the first passengers to arrive in the air harbour.
"One year ago, these lands were under the enemy's [Armenia's] occupation. Eleven months ago, severe fighting was taking place here," Eldar Hajiyev, AZAL's vice-president, told. "But today, two biggest aircraft of Azerbaijan Airlines are conducting technical arrival and departure flights. We are proud of it."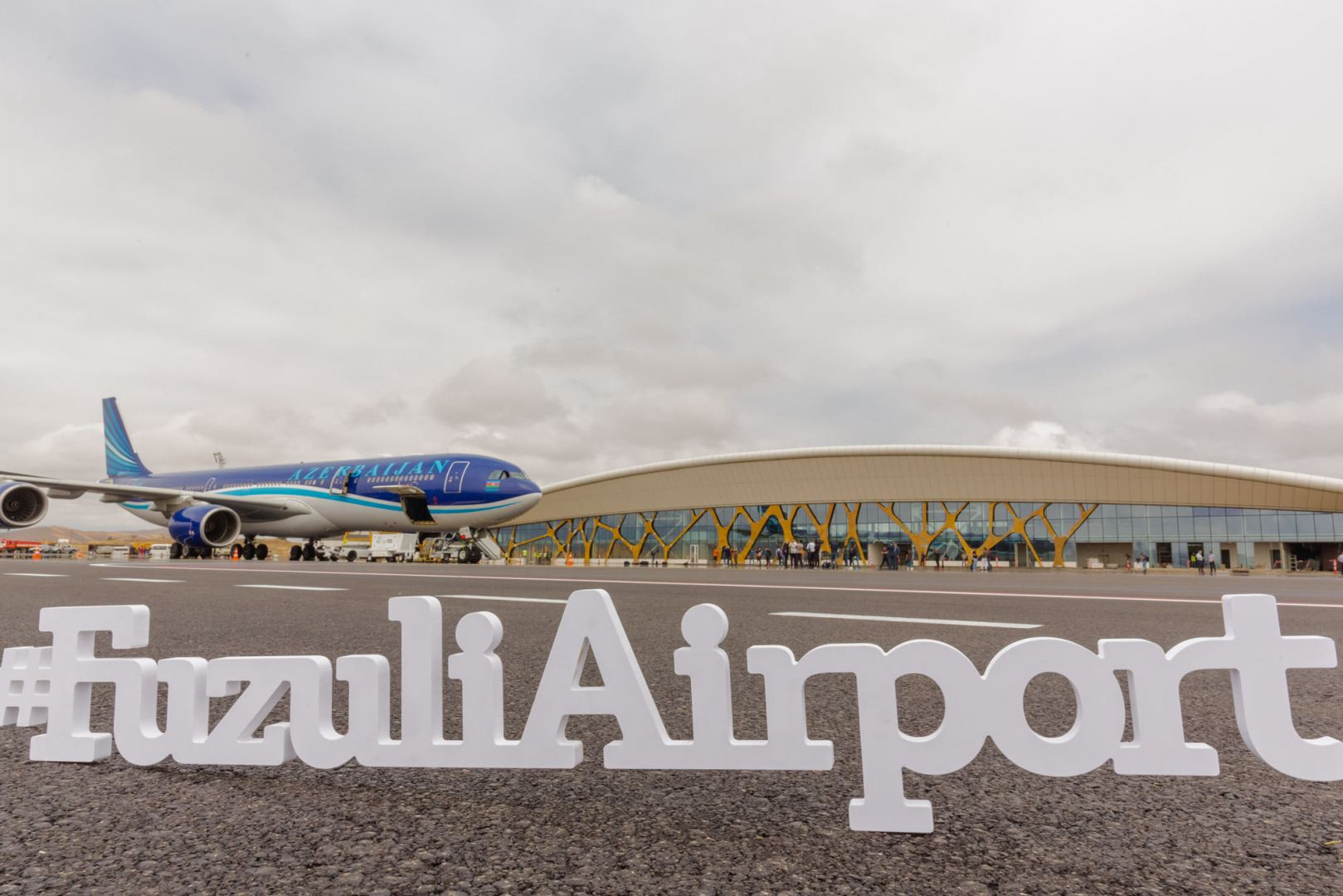 Simultaneously with the passenger flight, the Baku-based Silk Way Airlines conducted the first cargo transportation on board the Boeing 747-400 airplane from Baku to the Fuzuli International Airport.
The ground was broken for the Fuzuli International Airport in January 2021, shortly after the end of hostilities between Armenia and Azerbaijan in the latter's Karabakh region. The airport is being constructed by Azerbaijani and Turkish companies. President Ilham Aliyev said the airport in Fuzuli would serve as a "gate to Karabakh".
Currently, the overall construction work at the airfield is 95 percent completed. The runway spanning 3,000 meters in length and 60 meters in width is fully ready to receive flights. Earlier in July, AZAL installed the ground-based VOR/DME navigation system to transmit radio call signals from the airport. The European Organization for the Safety of Air Navigation, known as EUROCONTROL, has already registered and approved the radio signs transmitted via the system.
The project is expected to be finalized by the end of September 2021. The full-swing operation of the airfield is expected sometime in early 2022.
Two more airfields are currently being built in the Zangilan and Lachin districts. Runways of both airports, spanning 3000 meters in length, are designed to receive all aircraft types, including large cargo planes. The airfields are expected to become operational sometime in 2022.