2021-09-08
Azerbaijan finishes Tokyo Paralympic Games in top 10 with 14 gold medals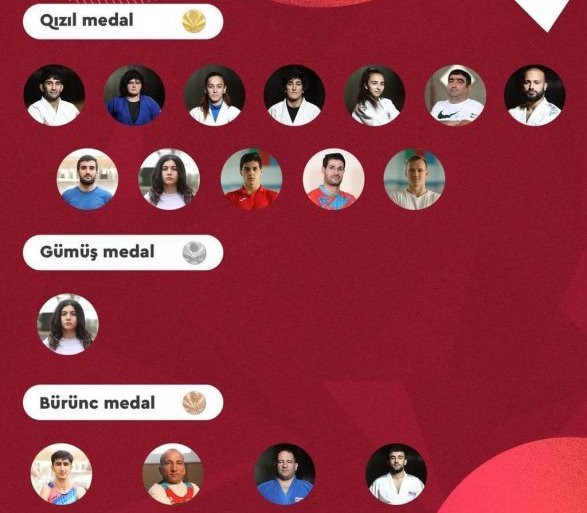 The Paralympic Games in Tokyo are over. The national team of Azerbaijan has shown a historical result, having won 14 gold, 1 silver and 4 bronze medal.
Azerbaijani team took an incredibly high 10th place, behind China, Great Britain, USA, Russia, Netherlands, Ukraine, Brazil, Australia and Italy.
3 gold medals out of 14 was won by swimmer Raman Salei. He became the first 3-time Paralympic champion in the history of Azerbaijan. Also to the highest step of the podium rose: swimmer Vali Israfilov, judokas Shahana Hajiyeva, Vugar Shirinli, Sevda Valiyeva, Khanim Huseynova, Dursalaf Karimova, Huseyn Rahimli, athletes Hamid Heydari, Elvin Astanov, Lamiya Valiyeva, Orkhan Aslanov.
The only silver was won by athlete Lamiya Veliyeva, and bronze was won by Parvin Mammadov (powerlifting), Namig Abasli and Ilham Zakiyev (both judo) and Said Najafzadeh (athletics).
Two of our athletes have set world records in Tokyo. Hamid Heydari threw a javelin to the previously unattainable 51.42 metres, and Elvin Astanov put the shot by 8.77 metres, which was also the best result in history.
Swimmer Vali Israfilov and runner Lamiya Veliyeva set Paralympic records at distances of 100 and 400 metres, respectively.